World Food Program in Malawi
Sorry, it's been awhile since we have updated this. I have been involved with UNWFP (United Nations World Food Program) for the past 6 months or so. If you didn't know, there is a crises that is brewing here in southern Africa. Most of southern Africa is facing a food shortage and there is 6.5 million people in Malawi this year that will need food assistance to live. Pray that we will know what to do and how to do it. It will take US$307.6 million to feed the needy just in Malawi, and that's not counting the other surrounding country's.
I went with WFP on a food distribution day and here are some highlights from that day.
Here are people waiting to receive their food. On that day it was World Vision that did the actual distribution.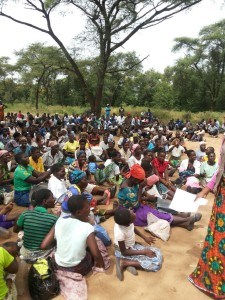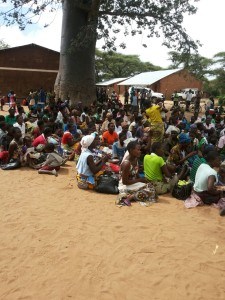 World Vision then uses this time for training the village people about sharing their food, HIV/AIDS etc.
Click on the link below to see a skit that they use to teach the people. (it is .MP4 format)