Empire Zoysia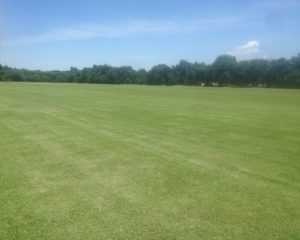 Empire Zoysia is the zoysia grass sod for you!

EMPIRE zoysia is a revolutionary medium-bladed, dark green zoysia grass that features excellent wear tolerance, requires less mowing and chemical applications and is chinch bug resistant. More importantly, EMPIRE Turf allows the water supply to be shut off in severe periods of drought without the danger of permanently harming the lawn. EMPIRE Turf…one lawn…many benefits. EMPIRE is the perfect choice for most home lawns as well as golf applications. EMPIRE is the "Proven Zoysia" thriving in areas that most zoysias are not adapted. For the professionals, this sod also does very well on golf courses and city parks. Make your next project shine with Empire Zoysia.


Close up of our Empire Zoysia Sod




Characteristics



Aesthetics
Uses Golf, Commercial, Sports/Parks, Home
Color Blue-Green
Blade Width 5-7 mm
Feel Very Soft
Fall Color Retention Very Good
Spring Greenup Very Good
Function
Soils Sandy, Clay
Growth Rhizomes/Stolons
Wear Very Good
Injury Recovery Very Good
Insects Excellent
Diseases Very Good
Climate
Heat Excellent
Cold Very Good
Shade Good
Drought Very Good
Salt Good
Care
Mower Standard Rotary, Reel
Height 1-2"
Weed Control Very Good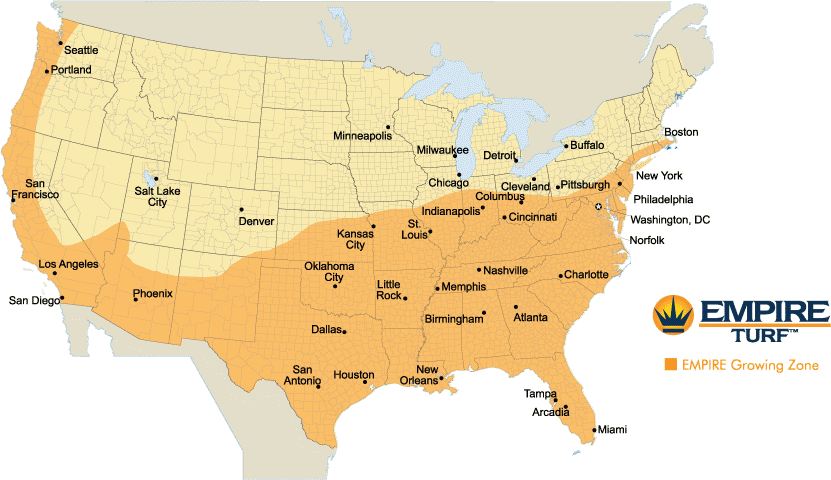 Get A Sod Quote (opens in new page) 



For more information and pictures you can go here. (This takes you to Sod Solutions website)